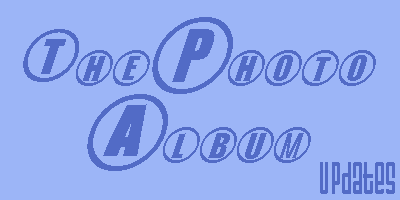 Updates for SEPTEMBER 1, 2003


Well, just a small update today. I've 34 new pictures for you today, and July's art has been moved to "Last Update's Art". Horrah. I've also added a new section to tPA called "Icons and GIF's", a small section for some random computer piccies I made. AND, you may also notice, I have added new sidebar decorations in the NoFrames Version. =p It drove me nuts without something on the side, so everyone fear my star fetish XD Hee hee. Hopefully it looks alright in 800x600 res (my compu's set to 1024x768...).

Secondly, I'm no longer updating to my my Side 7 Archive due to the fact that I no longer have Premium Account access. So, until I do again, I frequent my deviantART Archive much too often with new artwork and many many journal entries, if you're interested :).

Thirdly, I will be attending school full-time starting on the third, so I won't be able to keep updating steadily. Hopefully I can fit in another before Christmas, but that will totally depend on the work load I recieve :p Merf.

Anyhoot, that's all I really have for you, so I thank you for your visit, and hopefully I'll be able to update again very soon. I love y'all! *hugs* So, until next time, I'll always be...

--> Stephanie G. M. Ratté